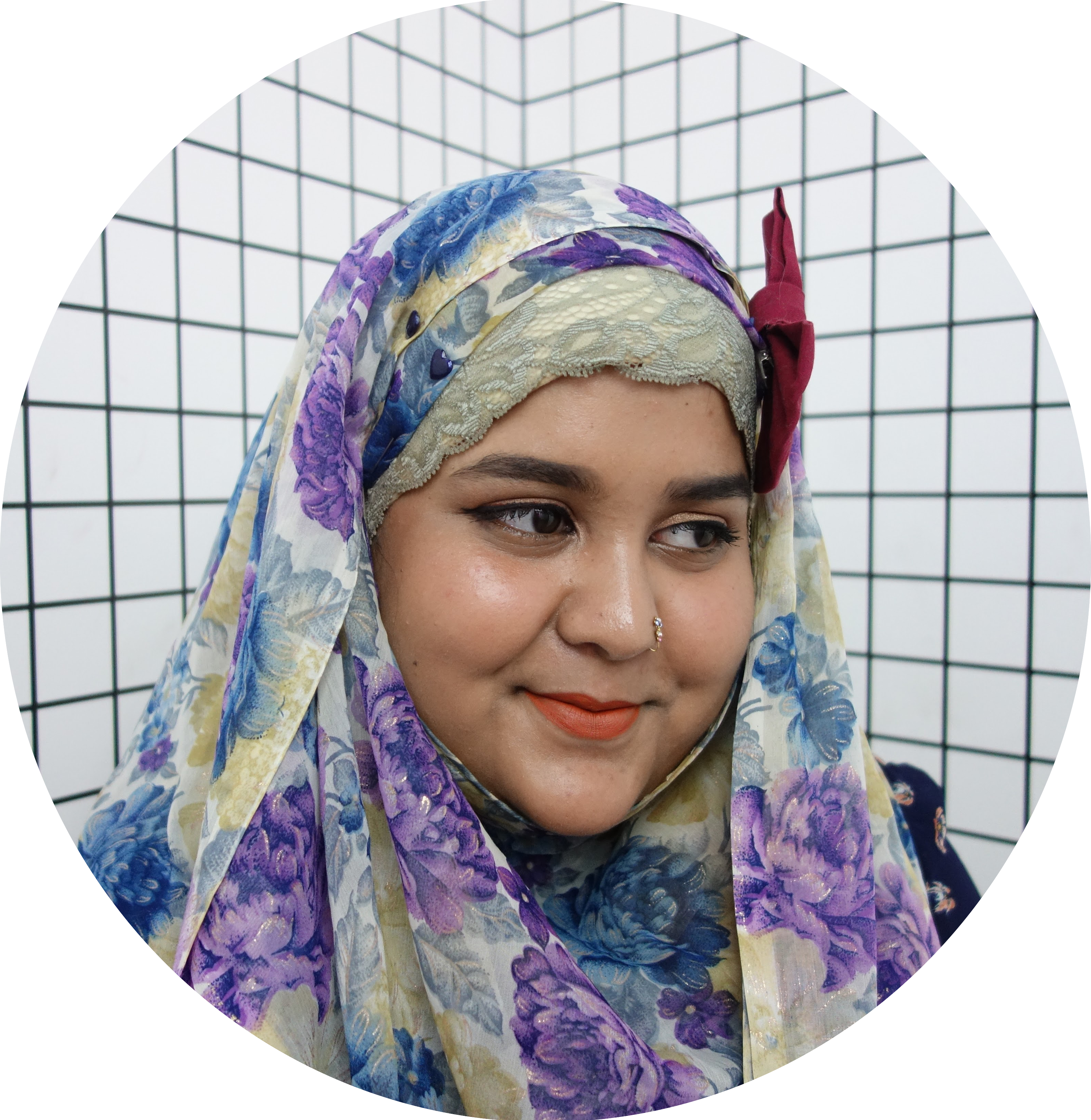 Hi! My name is Nishat, but some parts of the internet may know me as Naila. I'm a software engineer, as well as a
Creater Tinkerer Programmer Designer Hacker Innovator
Etc.
Read the article
"How Did This Dress Get So Popular in a Pandemic?"
Vogue.com
Aug 2020 I was interviewed for a Vogue.com article about a Lirika Matoshi dress. I was then featured on Vogue's instagram account (on the same grid as Beyonce's Black is King *swoon*). While it isn't much, it still means a lot to represent Brown plus sized girls in spaces traditionally opposed to us.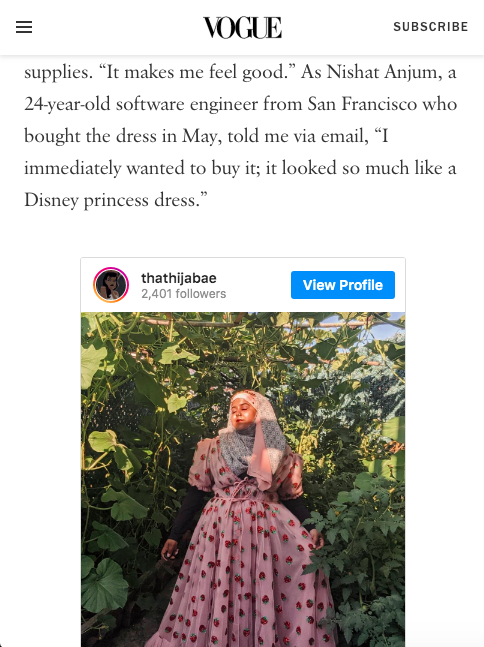 Listen on Spotify
Episode 3
Badass Coder Podcast
I got the chance to be on the "The Badass Coder" podcast!!! Tionna and I talked about: ⭐ Building support systems ⭐ Things I'm terrified of doing ⭐ Cardi B ⭐ #WiT who inspire me ⭐ Being a hijabi in tech.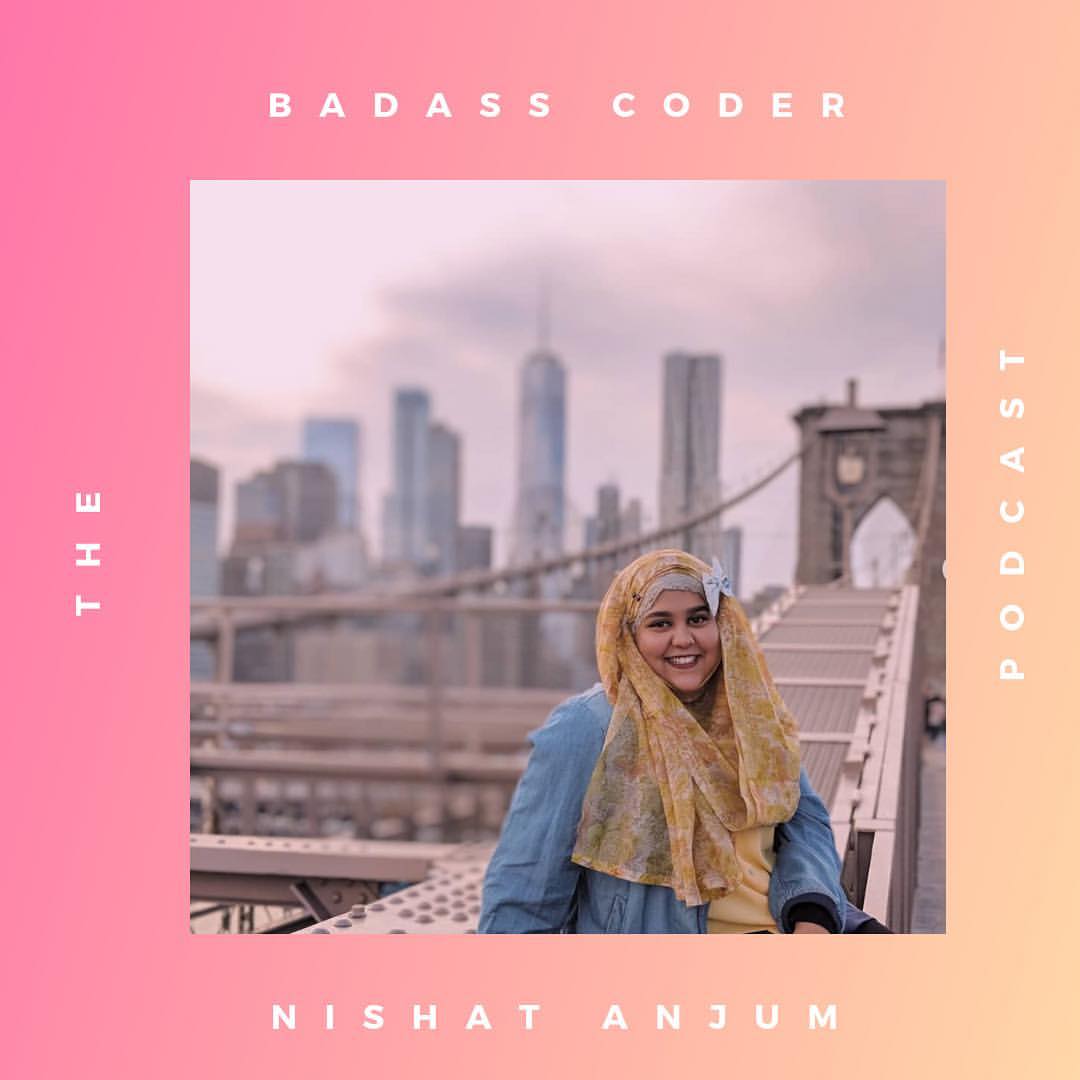 Conference Slides
Tech Talks
In 2018 I gave 4 conference talks! In 2017 I challenged myself to do my first conference talk (AlterConf!). It was a wonderful experience but for 2018 I wanted to do at least 1 technical talk, aka talk not only about my experience but also my code.
Conferences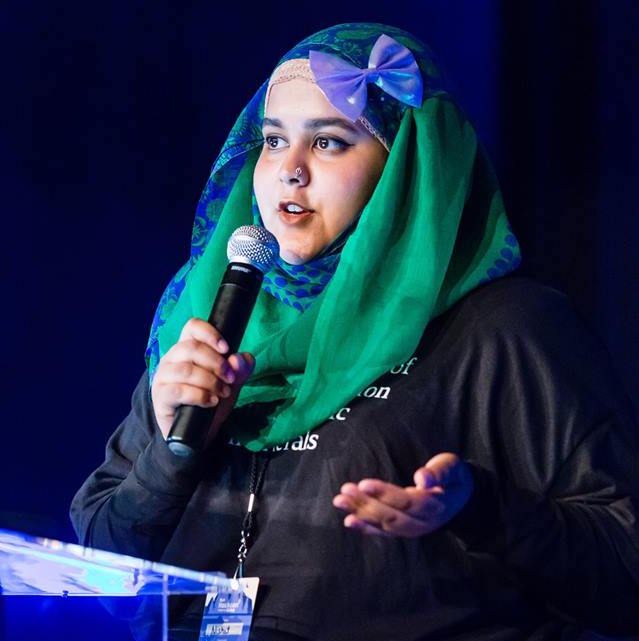 Backpacking
In September of 2018 I backpacked solo across Iceland and 4 European Countries. In November of 2018 I backpacked across Japan 😀
Backpacking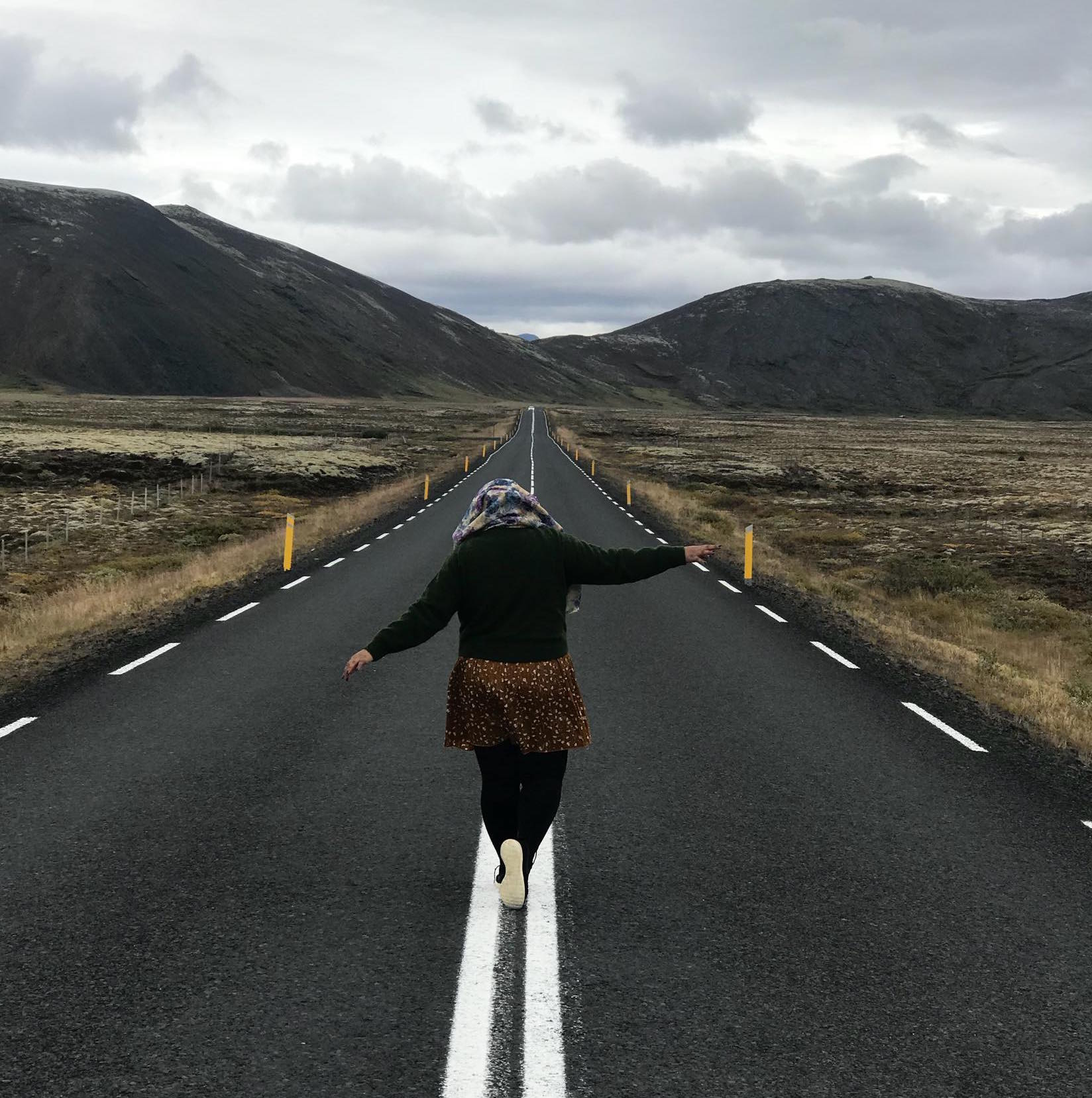 Follow Along On
Fall 2017 Internship
Twitter
In fall 2017 I interned @Twitter on the distributions and routing team under platform engineering.
Engineering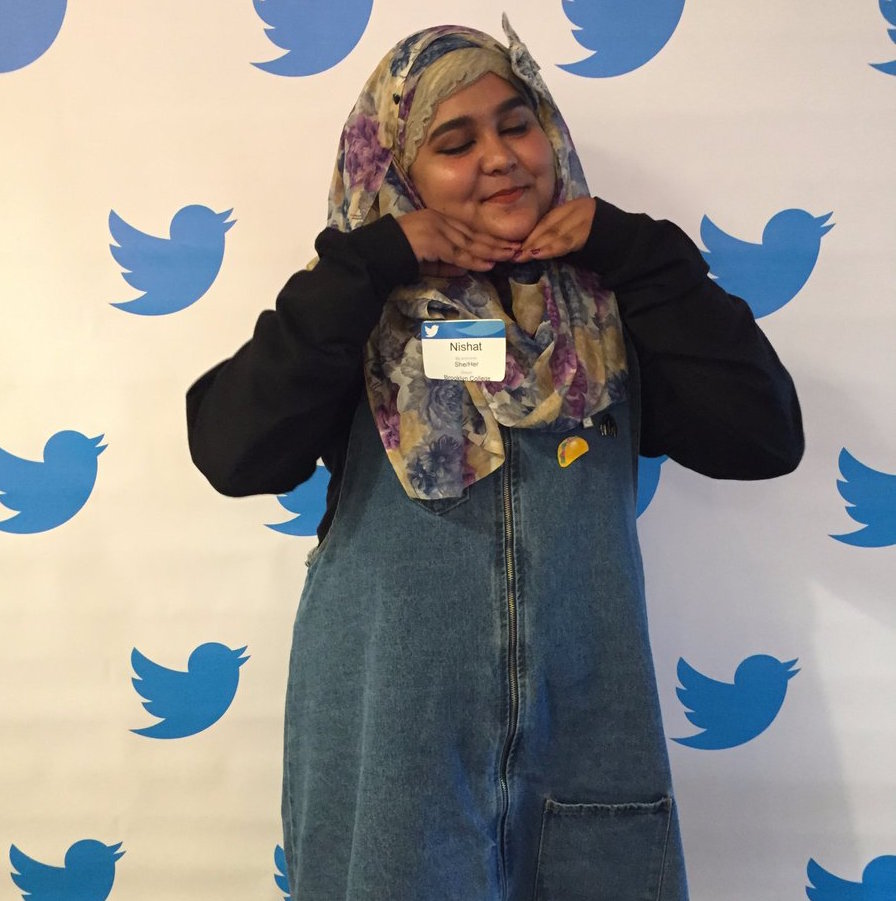 Pitch Deck
CUNY Startups Accelerator
DayDay
Our startup pitch. After graduating from the accelerator we were awarded another investment.
DayDay
Twitter Moment
Organized a Women in Tech Conference
BWBT
As Vice President of the WiCS club on my campus, I helped put together the Bold Women Bold Tech conference in celebration of women's history month.
BWBT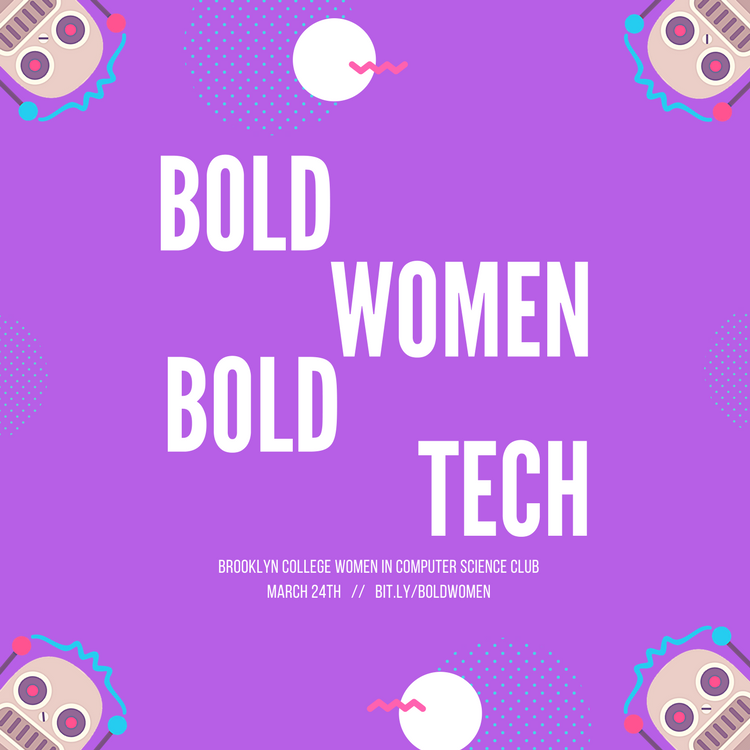 Git Repo
National Semi-Finalist Microsft Imagine Cup 2017
WePlay
Our app [WePlay] became a National Semi-Finalist in the Microsft Imagine Cup 2017.
WePlay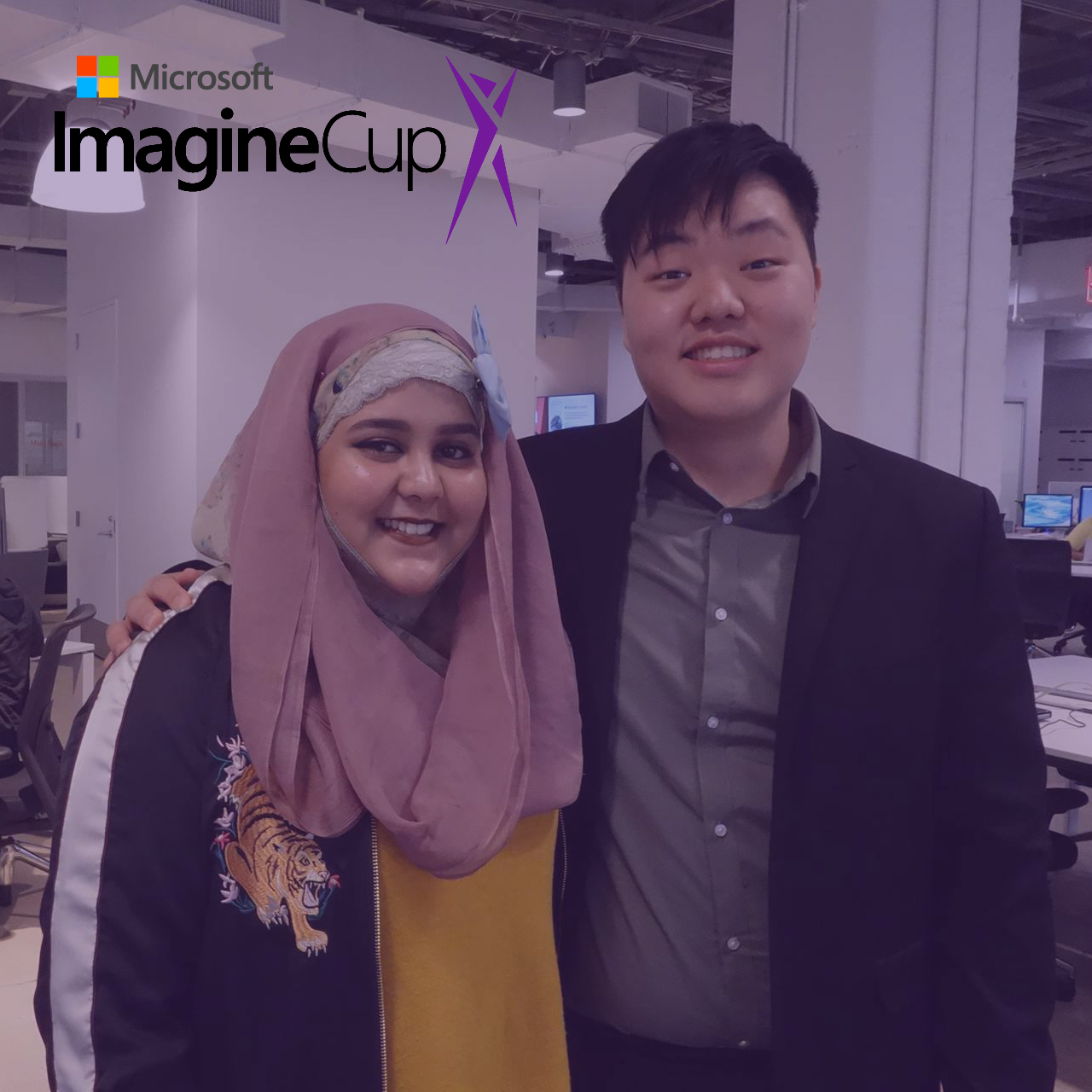 Website
CUNY Startups Accelerator
Accelerator
My startup was awarded a prototyping grant and we were accepted into the CUNY Startups Accelerator.
Accelerator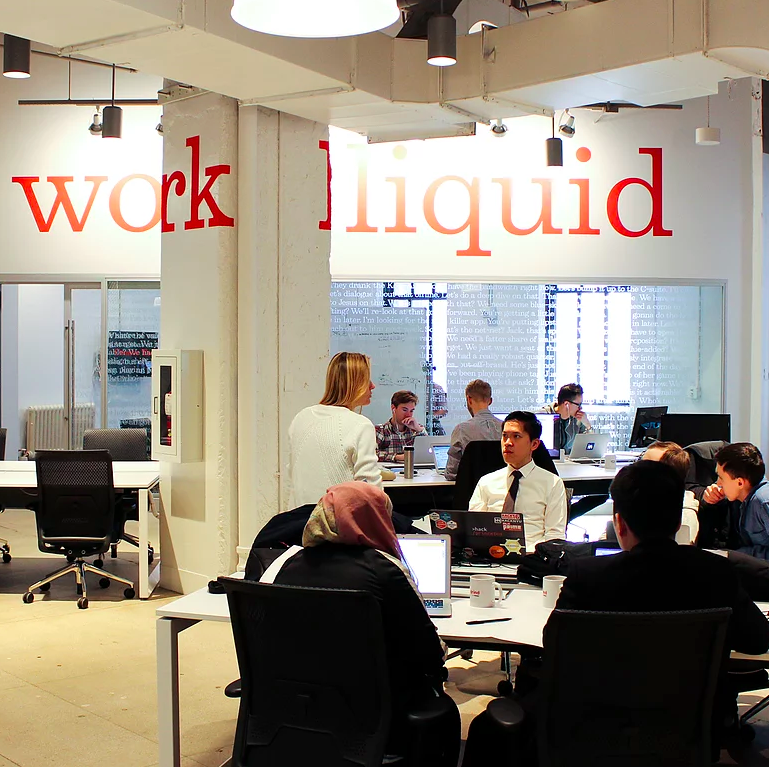 Tech Inclusion
Clarifai
I got featured on Clarifai's instagram for my thoughts on diversity and tech inclusion.
Clarifai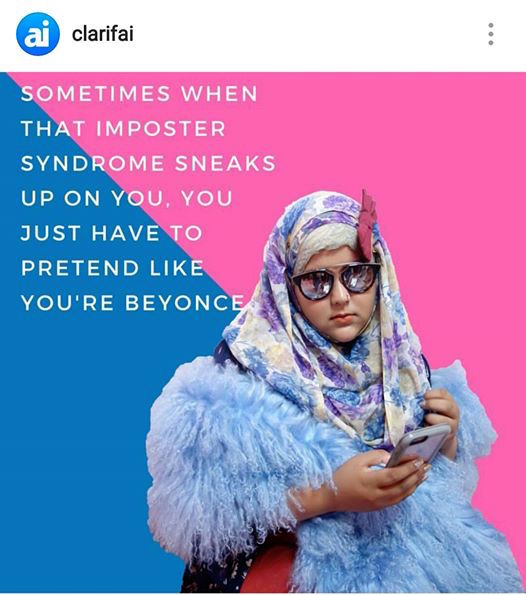 Article Link
Femfeed: An empathy based code review site.
Technica
My team and I were featured in Technical.ly for our project at Technica.
Technica